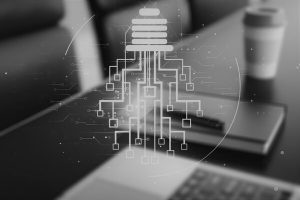 Your clients underestimate their technology risks. Plain and simple. If you asked them if they were exposed to a ransomware attack or breach, would they easily be able to tell you what would be at stake? Would they instantly know what data is critical to their business functioning? Would they be able to realize WHY they are investing in new or more advanced security tools.
There are the occasional clients that understand the consequences and are interested in doing the right things to protect their network. But these types of clients—the hyper-conscious ones—are few and far between.
Most fall into the situation where they think you are just handling everything. Even if they opt out or say no to investing additional money and resources into their data security, their cyber stack, or security program, at the end of the day they simply expect you to be taking care of everything for them.
In the event of an incident, you will be the first person on speed dial. You will be the one expected the handle their emergency and you likely will be the organization having to dedicate expensive resources and over time to getting them back up and running.
The possibility that a hacker could take full control of a company's IT infrastructure isn't all that uncommon in today's environment. Once they gain access to an internal network, the likelihood of a persistent attack increases significantly.
But how do you get your clients to understand that investing in your advanced security stack is completely worthwhile? How do you make it less of a cost on a balance sheet and more of perceived value, even if ROI is not visible?
That's where penetration testing comes in. One of the reasons Galactic has invested so much on-going development in helping MSPs implement third party assessments and penetration tests is because we know that getting through to clients that otherwise don't want to listen is hard.
If you're not showing them tests about their current infrastructure and go directly into pointing out vulnerabilities, you're not going to get very far with many of them.
Yes. You may be able to win a couple deals simply by pointing out dictionary-sized reports that seem completely unsurmountable, but at the end of the day, if you're only pointing out a laundry list of problems without solutions to back those problems up, how far is an enormous vulnerability assessment going to help you secure good long-lasting relationships?
What would stop that client from running a new vulnerability assessment from someone else to see if your work fixed their network problems?
That's where penetration testing comes into the picture.
When you're having security-related conversations with your prospects and clients, here are the four big reasons why they (and you) would want to have semi-ongoing penetration test analyses.
Quantifying their risk in a way they understand—what is sensitive data to them? How do they understand what is at stake in the event of a cyber-attack? While most breathing human beings understand that ransomware attacks happen, they don't understand what one actually feels like. They likely aren't acutely attuned to where their risks lie or what is at stake within their business. Penetration testing will clarify their understanding of where their risk lies.
Shoring up compliance— many security-minded clients may be so as a result of compliance pressures. Third party penetration tests often meet compliance requirements. This is especially true for new cyber insurance requirements, along with PCI and CMMC.
Solidifying their reputation— their company's reputation will likely suffer dearly during a data breach, especially if a public announcement is required. To understand how data privacy links directly to them seeing what a hacker would get into may give them a huge AHA moment into how a data breach or cyber attack directly impacts their reputation.
The take home? Pen testing can be the perfect way for your clients and prospects to mitigate their risks by seeing firsthand what is at stake. Interested in seeing what a pen test will look at? Consider a free cyber stack evaluation.