Experts That Save Us Time And Money.

Bruce's team has proven to both save on our monthly expense and provide us with a greater depth of knowledge on the myriad of products and services we require.  His staff continues until they know the problem has been resolved. Not sure? I'd recommend hopping over the fence and getting Bruce's services. You won't be disappointed!
Chris Conlin
President, Conlin Travel
Best Decision We've Ever Made For Our IT Environment

The single biggest benefit having Bruce's team is hard. The most-obvious is that Bruce increased our IT security posture by implementing cybersecurity best practices. I am confident that when I talk to someone on Bruce's team about an issue, it will be resolved quickly. Less bureaucracy and layers to the account management make issues easier to resolve. Everyone is knowledgeable about IT security issues and have helped us implement best practices for our organization. Best IT decision we've made.
Jeremy Waxman
Director, Accounting, VICI Properties
Bruce And His Team Go Above And Beyond!

The biggest benefit that Bruce's team offers is the peace of mind of knowing that our credit union and members are protected. No more sleepless nights. We are guarded 24 hours a day seven days a week, with the top of the line technology and a large staff to monitor us. More than just an IT company, more like personal service just for us. They also train the staff with Webinars and provide our policies for NCUA, worth every cent.
Connie Anderson
Outreach Credit Union
Bruce Gives Us A Complete Peace Of Mind!

When I met Bruce and his team we didn't hesitate in choosing their company.  Do yourself a favor and allow Bruce and his team to come in and perform a risk assessment and read the reports.   After talking through the report, you will then feel more comfortable that you made the right choice.  Bruce and his team are passionate regarding what and how they keep us protected.
Pam Tenpenny
Life Credit Union
They Showed Me A Path Towards Securing My Network!

Bruce McCully and his team showed me a path towards securing my network. He provided actionable easy-to-bite off tasks that made cybersecurity manageable. His knowledgeable team helped me understand the key components to making sure my credit union is secure. Bruce has given me tools and understanding to make sure critical IT security gets done right. I can't say enough positive comments about Bruce and his team's process. I'd highly recommend others take advantage of his security assessment.
Susan Tant
Health Services Credit Union
Bruce's Expert Advice Made Our Implementation a Success

Bruce and his team jumped in three days before our EHR go live. They addressed a number of major issues for us. They worked closely with our EHR vendor and helped make the implementation a success at the very last minute. I would recommend them for your hospital. They are constantly going above and beyond for me and my team.
Chris Chandler
Monroe Regional Hospital
Bruce's Team Is A True Partner In IT Security

Bruce is a partner in every sense of the word – looking out for our best interests. In a recent example Bruce gave us a heads up when the building contractors in a remote clinic were off track for an opening. This alert allowed us to proactively change our opening date and get the buildout back on track. If you are looking for someone to support and secure your rural healthcare operations, I would highly recommend these folks.
Andrew Deane
First Care Clinics
Bruce Explained Security At An Executive Level

Bruce's team explained everything at an executive level for our CFO, then turned around and broke down the details for my entire technical team. Bruce's team brought to light security concerns my technical team or I were not aware of. Even if you have had a recent HIPAA risk assessment, I'd suggest you have his team out for a ransomware assessment. Certainly worth the investment.
Brian Howell
War Memorial Hospital
A Thorough And Eye-Opening Experience

Data breaches and ransomware are frequently in the news these days and when I heard Bruce speak at an MICPA function and offer to do an assessment for our Company, I jumped at the opportunity.

They were very thorough and had to pour through a lot of data, but when they were done the result was an impressive report.  Bruce came out to our Company to explain the results in a way that even a non-technical person such as myself could understand.  In addition to that he and his team left us with a very large detailed report that supported their conclusions.

Their ransomware assessment of our Company pointed out our vulnerabilities and now has us discussing how we are going to handle these issues, which is something that was long overdue for us. I would highly recommend the Bruce's team to anyone that is looking to get a ransomware assessment done.
Bob Schmitt
Deppmann
Bruce Gives Me Clear Direction

The difference is how hard Bruce works to illustrate the steps that a CEO needs to take when making sure their computers are secure.
Mike Skiera
BreatheAmerica
Bruce Makes Security Approachable

The most sophisticated technology in the world is rendered useless if employees circumvent it, and Bruce focused heavily on the need for social engineering / email training for all associates with access to employer systems.  I would highly recommend Bruce to anyone concerned with maintaining the integrity of their sensitive network information, and his insight and experience can help put a price tag on an organization's failure to secure their systems.
Robert Mayes
Greater Ann Arbor Society for Human Resource Management Chairperson for Programming
Bruce Makes Security Training Easy

Bruce's Breakout was the most highly attended and rated of all our compliance-related sessions.  This is a group of professionals whose attention can be difficult to grab and sustain, but Bruce managed to keep our members engaged throughout the discussion.  Our members do not hold back in their anonymous meeting evaluation ratings, but 100% of the members who attended Bruce's session reported being "Satisfied" or "Highly Satisfied" with the quality of his presentation.  Thank you, Bruce!
Laura Shue
MHIMA 2018 Annual Meeting Project Chair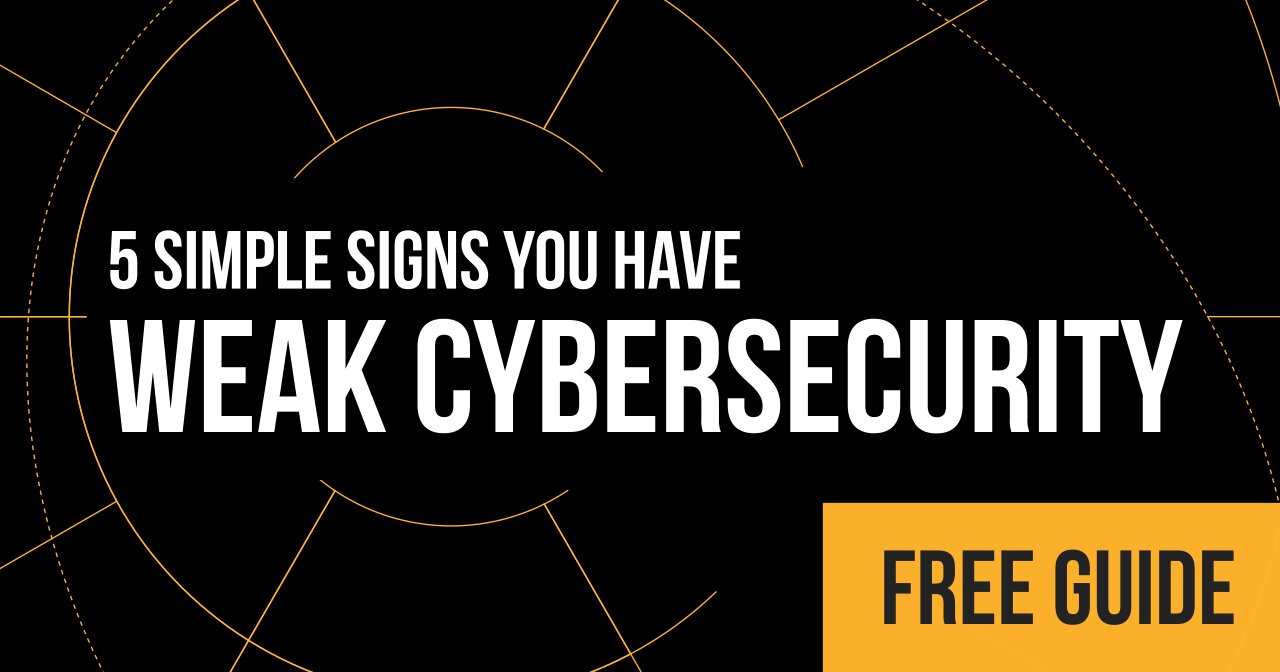 Ever wonder if your organization's cybersecurity systems are protecting you from being hacked?
Learn the 5 simple signs any CEO (and even CIOs or IT managers) can use to figure out if your organization is secure from hackers, crooks, and internet thieves.
Download your FREE GUIDE now: